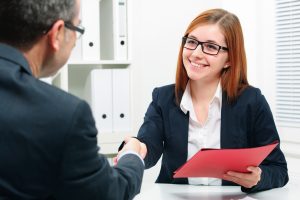 Employees make companies run, there's no ifs, ands, or buts about it. In many cases, however, finding the right employee for any particular position may become a much more difficult task than it needs to be. If you find yourself in this situation, then the Job Connection can help. As a temp agency, we're able to place highly-qualified individuals within companies for temporary positions. Perhaps an employee had to leave for some time on maternity leave. You want your employee to still have a position at your firm when she's ready to return but you can't continue with your day-to-day activities without someone in her place. You might feel as if you're stuck between a rock and a hard place but we're here to help! Keep reading to learn more about what goes into running El Paso's best temp agency.
The Right Employee at the Right Time
Hiring people is a long, arduous task. Often times, by the end, you might not even find the right candidate for your particular open position. Well, when you work with a temp agency, you won't have to worry about taking time off from your busy day to interview countless individuals. That's because we already took care of that aspect! We have hundreds of temp employees ready to go whenever need be. You won't have to way months to find the right person to fill the position. In a matter of weeks, your office will be back to running as smoothly as it was before. Once the temp's time is up, they'll be able to leave and you won't have to worry about any awkward interactions. 
The Job Connection has the right employees available to fill any position. We go above and beyond to hire the best and brightest so you won't have to worry about a subpar employee joining your team. We understand the importance of running a successful business so we want our temps to do as much good as possible!
The Job Connection is Ready to Help!
Don't let your company's efficiency fall  by the wayside; contact The Job Connection today to learn more about our temp services. As a temp agency, we always have temporary employees ready for work. These temps are professionals with vast experience. Simply put, they'll fit your company like a glove! Before long, your team will feel whole again. We're ready to help get you back on track.